BLACK Non Binding Diabetic Socks
Ideal for Diabetics with circulatory problems.

Designed to help prevent constriction.

Wicks away moisture & keeps feet dry.

Extra soft, Flat toe seams.

Turnover top weave helps keep the socks up.

Special stretch knit throughout the leg portion.

A ring of different weaves will help keep the socks from creeping into the shoes.

Full cushion foot and heel, with smooth knit tops keep the sock comfortable which avoids crowding space in the shoe.

Washable 80% cotton 20% nylon

Made in the USA!
WHITE Non Binding Diabetic Socks
XCO Xtra Cushioning Orthotic Insole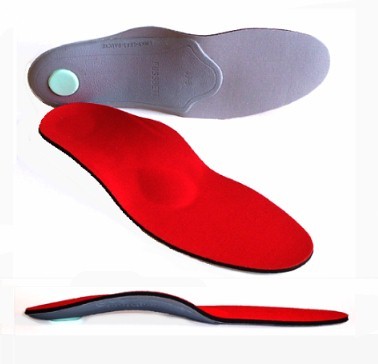 The best way to break in a new pair

of arch support insoles is to go slowly.

Wearing them all day when you first get them

may actually cause pain because your feet are unused to the type of structure that it gives the foot.

It is better if you just wear them for a short intervals,

for a few hours at a time, so your feet get accustomed to them.
Mild Support Compression Knee High Stretch Socks
Refreshes tired, achy legs and treats swollen feet and ankles.
Helps reduce fatigue from prolonged standing or walking.
Promotes increased blood flow. Helps to prevent blood clots
During travel or extended periods of inactivity.
Management of venous disease and varicose veins.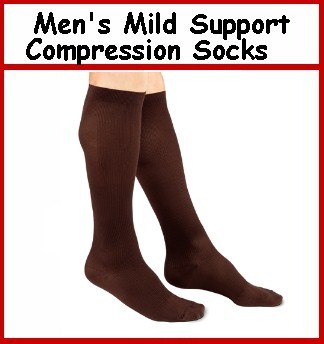 LEATHER TOPPED Adjusting Heel Lift Shoe Pad
Adjusting shoe heel lift.
3 - 1/8" orthotech foam rubber layers for a total of 3/8" thick.
You will receive 1 adjustable pad with a suede leather top.
Made of orthotech foam rubber and sueded leather on top.


Shipping Savings when You buy more than One
(Sold by the EACH NOT the in pair)

The pad has 3 layers of Orthotech Foam Rubber That does not flatten down when walked on.
All You do is PEEL OFF the layer you don't want for the height You need.
Each Layer is 1/8" The Pad is trimable on the edge to make smaller to fit into the shoe.

Sizes available:

SMALL fits Lady's 6 - 8 (size: 2-1/8" wide x 5-1/4" long)
MEDIUM (fits Lady's 8.5 - 10.5) and it also (fits sizes 7 - 10.5 size: 2-5/8" wide x 5-1/4" long)
LARGE (fits Men's sizes 11 - 14+ size: 3" wide x 5-1/4" long)